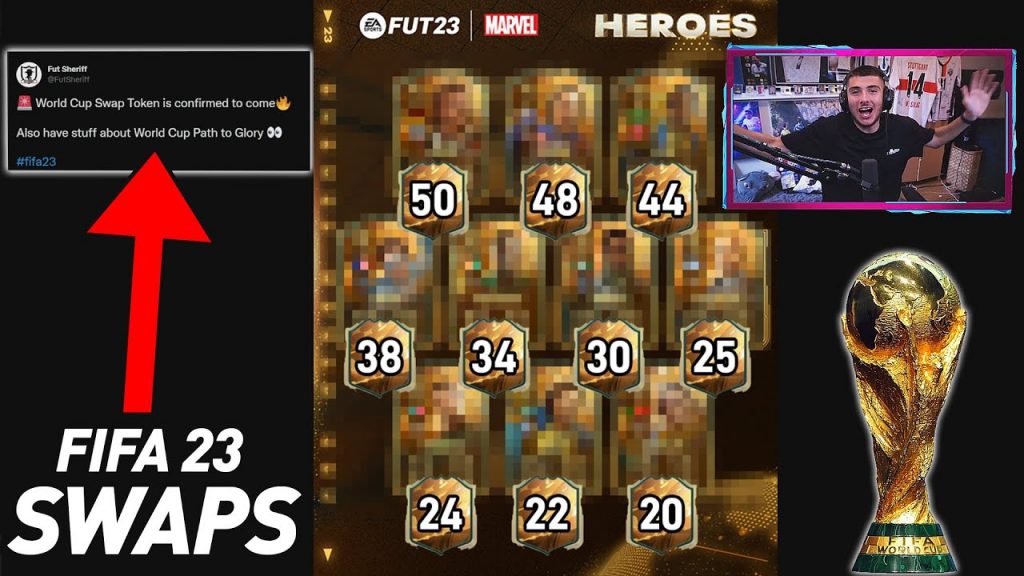 World soccer is back in the spotlight this November, with the 22nd FIFA World Cup taking place in Qatar today. This also means that the last EA soccer simulation game with the FIFA name, FIFA 23, will get a new World Cup mode this month before the tournament starts on November 20. This article aims to introduce players to the release date, teams and FUT content about FIFA 23 World Cup mode, players can buy enough FIFA 23 coins in advance for this World Cup mode to help upgrade players and player equipment to win the game.
FIFA 23 World Cup Mode Release Date
Players have been waiting for the FIFA 23 World Cup mode will come on November 9, and the FIFA Ultimate Team update with new card packs will be released on November 11 at 10:00 Pacific Time / 13:00 Eastern Time / 18:00 GMT. World Cup and FIFA23 match modes are expected to run until December 18. Fans will be able to download the update on PlayStation 5, Xbox Series X|S, PC, PlayStation 4 and Xbox One.
FIFA 23 World Cup Mode Teams
For players looking for a realistic simulation of the tournament, FIFA 23's World Cup mode will allow players to be one of the 32 countries to qualify for Qatar 2022. The groupings are as follows.
Group A: Qatar, Ecuador, Senegal, Netherlands
Group B: England, Iran, United States, Wales
Group C: Argentina, Saudi Arabia, Mexico, Poland
Group D: France, Australia, Denmark, Tunisia
Group E: Spain, Costa Rica, Germany, Japan
Group F: Belgium, Canada, Morocco, Croatia
Group G: Brazil, Serbia, Switzerland, Cameroon
Group H: Portugal, Ghana, Uruguay, South Korea
The other national teams in FIFA 23 are Austria, China, Czech Republic, Finland, Hungary, Iceland, Ireland, Italy, New Zealand, Northern Ireland, Norway, Romania, Scotland, Sweden and Ukraine.
FIFA 23 World Cup Mode Content
The FIFA 23 World Cup mode will add free content to the game's Quick Play and Ultimate Team modes, and EA is adding a Tournament mode. In this mode, players can play as any of the 32 eligible countries for the full World Cup tournament, going head-to-head with other online players in the group stage all the way to the finals.
For solo fans, the FIFA 23 World Cup mode will be added to the individual FIFA World Cup, a more relaxed tournament mode in which players can change groups and outgoing countries. Crucial for those who want to win a fifth World Cup trophy for Italy.
FIFA 23 World Cup Mode in Ultimate Team
When the season ends, FIFA 23 World Cup mode will completely take over Ultimate Team, with not only the release of new tournament-specific items, but also an ongoing exchange and rewards program, as well as two teams of World Cup FUT heroes.
In addition to the World Cup content, EA also plans to release the FIFA 2023 Women's World Cup mode for Australia and New Zealand in next year's tournament. Players can check NF17.com to follow more FIFA 23 news updates.