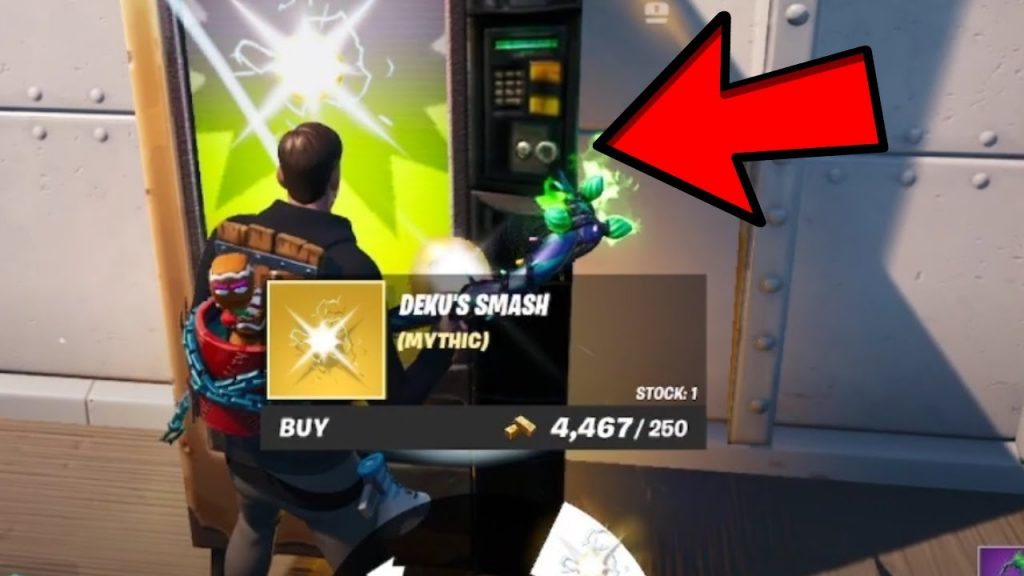 During the Fortnite x My Hero Academia event, a new limited-time item called Deku's Smash was added to the game, enabling players to dispatch opponents with incredibly potent blows. Deku's Smash is a powerful and entertaining tool to use, however it might be challenging to locate at first. In order to get the most of Deku's Smash, this guide will assist players understand how to acquire it and where to look for it. Additionally, players can stock up on Fortnite V-BUCKS in the game.
Where can I find Deku's Smash in Fortnite Chapter 4 Season 1?
Up until December 29, 2022 at 7:00 PM ET, players can accomplish unique, time-limited My Hero Academia quests. This is a fantastic method to increase your XP total and even receive free things with My Hero Academia themes. All tasks must be finished before the reward can be claimed before it vanishes.
Fortnite players are tasked with obtaining Deku's Smash, a legendary My Hero Academia weapon, for one of the tasks. Deku's Smash can be obtained from dead players, purchased from MHA vending machines, or found in All Might Supply Drops. The second choice is advised because purchasing it is almost always simpler than looking for supply drops or pursuing adversaries. However, to purchase it from themed vending machines, you must pay 250 Gold Bars.
There is a lot of competition surrounding All Might Supply Drops if you like to play against other teams. Once they are available, search for the All Might icon on the map to locate these boxes.
Once you obtain Deku's potent ability, you can utilize it to quickly and unexpectedly take down your opponents. You can only have one of these at a time, but if you run out, you can always replenish your supply at a vending machine or the aforementioned supply drop.
On the Battle Royale map, there are only three My Hero Academia vending machines. They are, in fact, referred to as super-functional vending machines. Three are located: one in Crude Harbor, one at the Warden's Watch landmark, and the last one is in the northern portion of Frenzy Fields (between Breakwater Bay and The Citadel). Three Deku's Smash are available at each vending machine, each of which costs 250 Gold Bars. Additionally, according to reports, POIs on the island have an 18% chance of spawning My Hero Academia vending machines rather than Weapon-O-Matic vending machines.
You won't miss the supply drops with balloons in the shape of All Might because there is a sizable balloon that looks like the main character. During your Fortnite Battle Royale game, supplies will be dropped everywhere around the island, despite the fact that they have no set position.
If they want to finish all of the challenges unlocked throughout the event, players might need to find numerous Deku's Smash items. It will be fascinating to see if Fortnite players enjoy this item as much as Kamehameha did in Dragon Ball co-op this past August. This item has the potential to devastate your opponents. Players can subscribe to NF17.com for more for more Fortnite guides.